Earth Day Pick: Trash Mashup
April 22nd, 2009 by eleanor - art and craft bay area blog neat projects
Reuse, Recycle and promote creativity in the world?  Create positive change in the lives of some disadvantaged kids?  Yes please.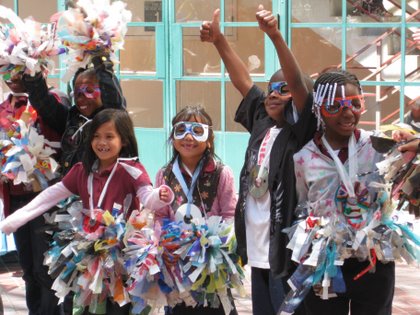 Trash Mash-Up is a collaborative community art project. TMU enriches our community by developing creative connections through workshops and performances.
Using disposable materials, participants construct original pageant costumes inspired by mask traditions from around the world. This project reduces waste and inspires people to see each other and our environment in a new way.
We met Jesse and Bridget at last year's Independent Arts and Media Expo, and they are two of the most fun, warm, and energetic people.  It is clear that they have a real passion for what they are doing and for the kids they work with.  They, like us, do this project in their free time outside of their jobs that make money.  But they are fiscally sponsored, so anyone can make a tax-deductable donation.
And they need your junk! See here for a list of items that you can donate.
They have parades to show off the creationss and costumes and there are three that are upcoming in San Francisco: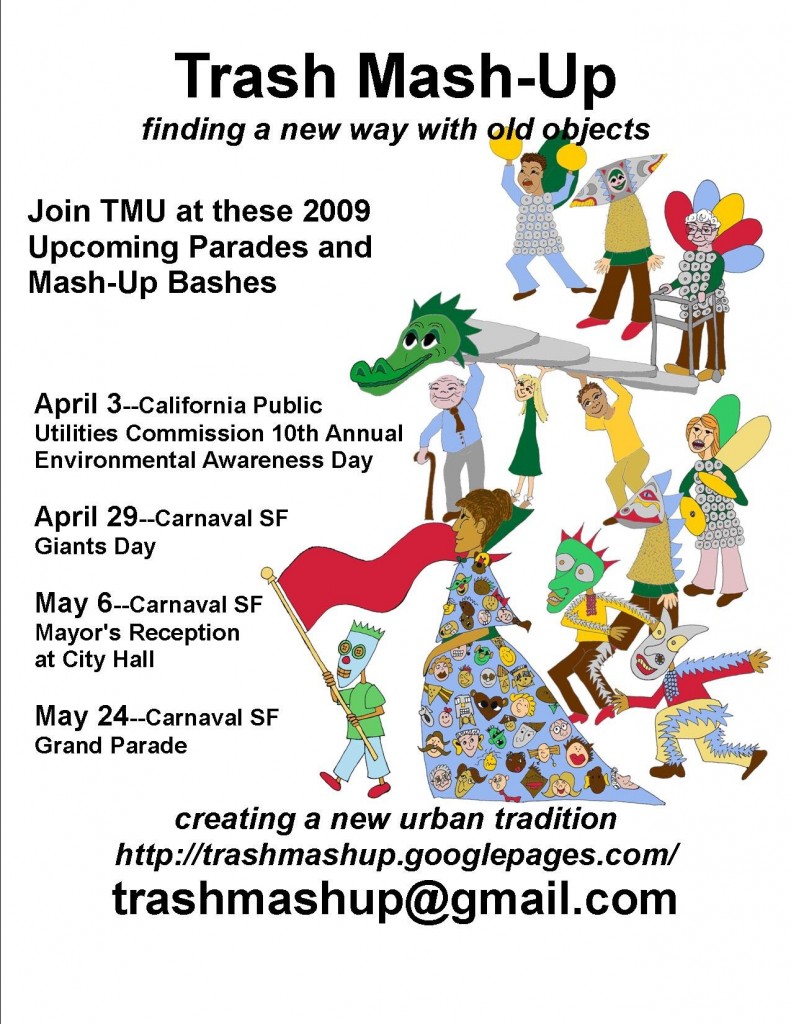 Comments »
Additional comments powered by BackType