Living excited
September 16th, 2009 by eleanor - blog good things personal pictures
I just uploaded some photos and started perusing back a bit.  This photo is of my nephew, Andrew, celebrating the most amazing sandwich that he has just made.  Know what's in the sandwich?
graham crackers, american cheese, farm animal shaped colored sprinkles, and hershey's chocolate. I mean, you have to agree that it is a pretty amazing sandwich.
I want to be this excited about everything.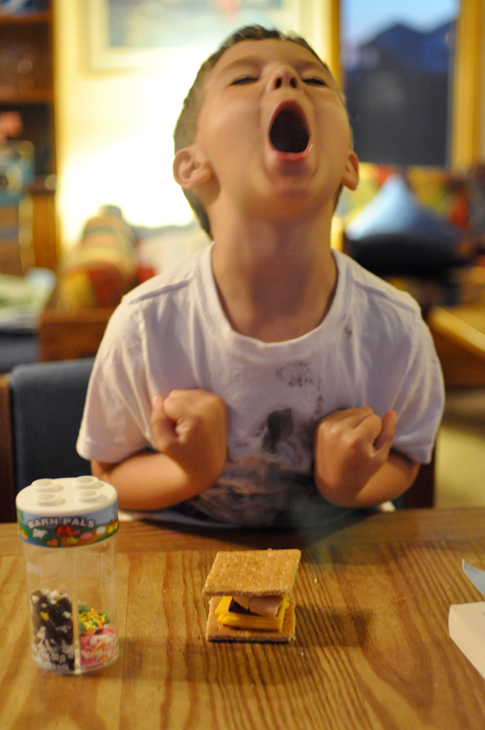 Comments »
Additional comments powered by BackType