Mail fun: Postcard subscriptions
January 5th, 2010 by eleanor - blog collecting resources
Back when we did the E|AB fair in New York, our next door table neighbors were Purgatory Pie Press. After the show was over, we traded a set of State of the Arts posters for a subscription to their postcards. They work with different artists and poets and letterpress an edition of postcards each month. We just received another in the mail yesterday, and it is one of my favorites. Here are the highlights: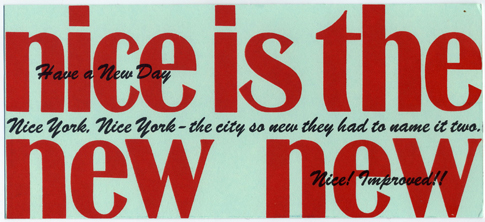 Nice =New by Dikko Faust (one of the owners of PPP)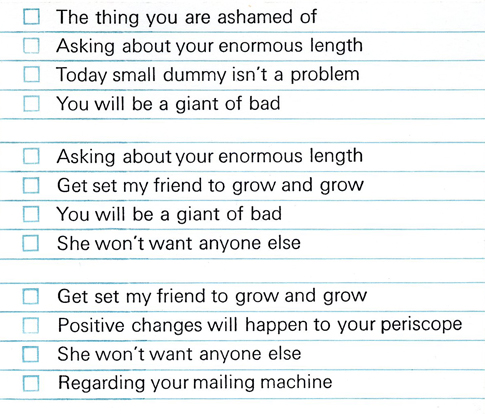 PORNTOUM by Marc Nasdor: the lastest installment.  Click on the image to see the whole card.
While working on this post, I started thinking about how postcards are a great little medium, especially for poets or artists who sortof work like poets.  Here are two examples of artists who send out postcards as part of their practice. You can sign up for free postcards on either site.
Andrew Venell sends out postcards irregularly.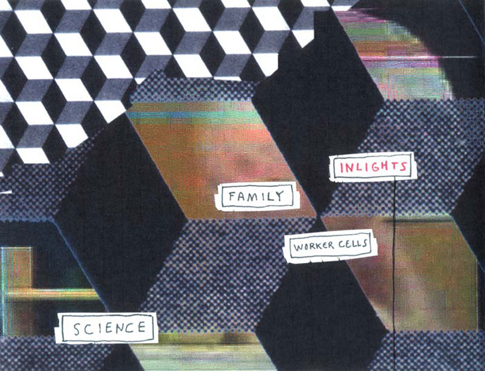 Buck Downs has been sending out poems on postcards since 1993.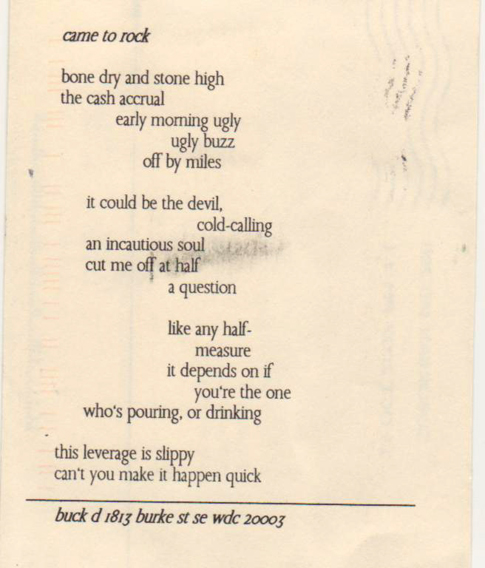 Comments »
Additional comments powered by BackType