Upcoming: September is jam packed with awesome.
August 25th, 2010 by eleanor - bay area blog events exhibits good things hear it
My mind is exploding with all the things I want to see and do in September.  Here are some highlights:
Stop & Go Rides Again | Intersection for the Arts | 9.11.10: A diverse collection of stop-motion animations by Bay Area and international artists unveil their most recent experiments in animation and comment on everything from the simple beauty of a rubber ball to the history of evolution.
Pop Up Magazine | Herbst Theatre | 9.9.10: Pop-Up showcases the country's most interesting writers, documentary filmmakers, photographers, and radio producers, together, on stage, sharing short moments of unseen, unheard work.  Tickets go on sale TOMORROW (8/26) at noon.  Last time they sold out in 5 hrs, so be ready if you want to go.
Once Upon a Time, Happily Ever After… *| Lake Merritt, Oakland | Ongoing:  Produced by Scott Oliver, Once Upon A Time, Happily Ever After… is a public art project set at Lake Merritt.  There are three major components: a self-guided audio walking tour (available now) will take listeners to a variety of sites around Lake Merritt while exploring the stories and forces that have shaped, and continue to shape, the lake and its surroundings.; watershed awareness signage (to be installed this winter) will show how Lake Merritt and the surrounding city are intimately connected through ecological phenomena and a complex network of storm drains; and a series of Lake Merritt souvenirs (available starting 9/15) being developed with local students and artists will highlight different aspects of the lake from individual perspectives.
Oh, and I haven't even mentioned the 01SJ Biennial yet!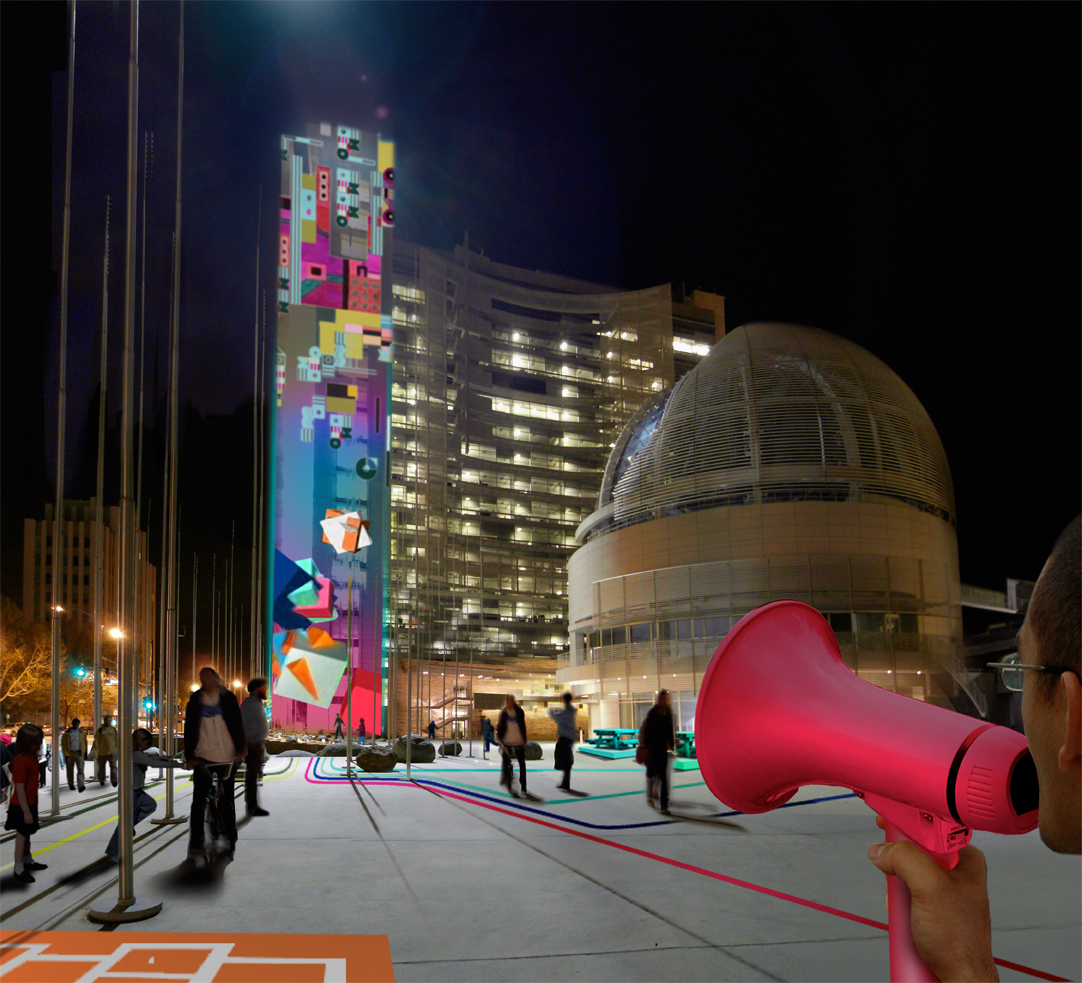 01SJ Biennial | Mostly in San Jose, various venues | 9.16 – 9.19: The 2010 01SJ Biennial is predicated on the notion that as artists, designers, engineers, architects, marketers, corporations and citizens we have the tools to (re)build the world, conceptually and actually, virtually and physically, poorly and better, aesthetically and pragmatically, in both large and small ways. 01SJ is about how powerful ideas and innovative individuals from around the world can make a difference and come together to build a unique and distributed city-wide platform for creative solutions and public engagement.
This packed weekend of shows, events, talks, performances and experiences looks amazing.  We may need to move to San Jose for the weekend.
But fellow carless peeps, never fear!  Here are a few great shows closer to our neck of the woods that are associated with 01SJ:
Knowledge Hacking | Worth Ryder Gallery | Opens 9.15: Knowledge Hacking invites artists to use the university research environment as raw material for their work. The three projects selected demonstrate a range of ways in which scientists and artists might share their expertise, to better investigate how we understand and engage with our world.
Teen Age: You Just Don't Understand | Catherine Clark Gallery | Opens 8/28:  Curated by Ken Goldberg.  Featuring Whitney Lynn of TPG 12 fame (she has another show at Patricia Sweetow Gallery in September as well)
Building Steam : Lynn Koble | Swarm Gallery | Opens 9/18: Curated by Jeff Eisenberg, Aaron Ximm and Swarm Gallery Building Steam is a year-long program dedicated to sound art created by local and national artists.  The first show in this series is by Lynn Koble, whose work reflects her interest in the many forms of constructed and simulated environments – physical, social, psychological, natural – that exist in a technology-saturated world. She is also curious about how people experience, order and disrupt these environments according to systems, both scientific and personal, tangible and virtual.
*disclaimer: Oliver and I helped to fund this project

1 Tweet
1 Comment »
Additional comments powered by BackType