Annotated Links: Rebecca Blakley
December 21st, 2010 by oliver - Annotated Links blog Lichen Books: On the Road TPG16
Rebecca's Links

On The Bro'd "Every sentence of Jack Kerouac's On The Road,  retold for bros." – A humorous update of On The Road that is surprisingly true to the spirit of the original.
My day-job at this interdisciplinary design studio greatly influenced the way that I thought about architecture, art and creating experiences for an audience/viewer.
McSweeney's publishes a variety of things that use text in interesting and innovative ways, and have certainly added to the ways that I think about narrative.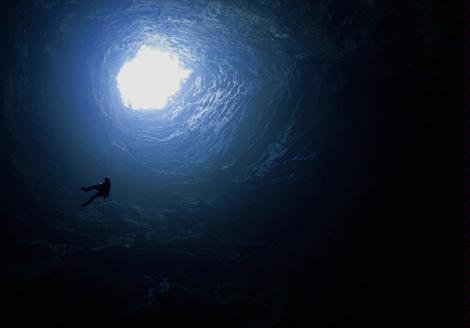 House of Leaves by Mark Z. Danielewski and Superworse – The Novel: A Remix of Superbad: Stories and Pieces by Ben Greenman – Two books that play with text and storytelling in ways that I found particularly compelling.
Rebecca Campbell's work helped to mold the way that I think about beauty in art.
Marina Abromovic's work made an indelible impression on me as the first performance/interactive art that captivated my imagination.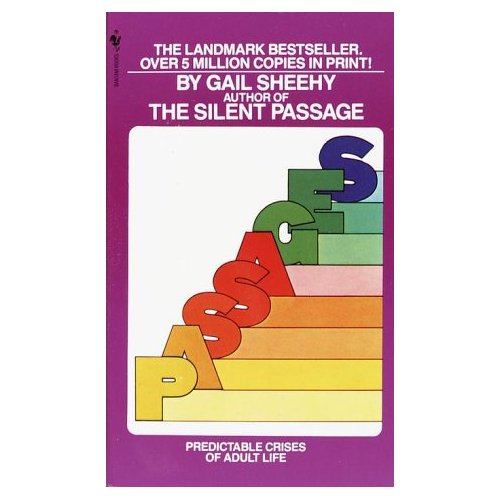 Passages: Predictable Crises of Adult Life – A friend loaned me this book and urged me to read it.  Although I am very wary of self help books generally, and particularly skeptical of ones published in the seventies, this book undeniably influenced my thinking while writing the text to intertwine with On The Road.
Book Interventions and Responses:
Relationships with Library Books by Ingrid Burrington and Brendan Sullivan: "We attempted to explore our physical relationships to library books. We then documented that experience and returned the books, with documentation, to the library."
After Nature Catalogue for the New Museum: Conceived as an homage to W.G. Sebald, the catalogue re-purposes existing copies of his literary work After Nature by wrapping the original book with the "After Nature" exhibition catalogue, which acts as a book jacket. Twenty-five full-color images of the exhibit are also hand placed throughout the original text. The catalogue features an essay by Massimiliano Gioni and a checklist of works in the exhibition, along with the image plates throughout the book.
Jean Lowe creates sculptural (re)creations of books with subversive titles and imagery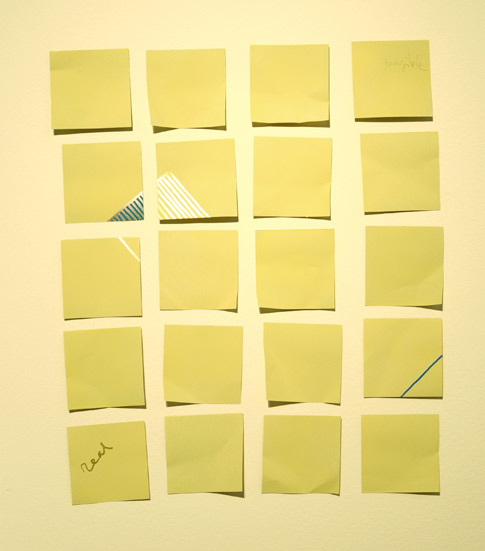 Each of Anton Ginzberg's bronze cast post it note sets respond to a different book in the Saint Germaine series.  Seen at NADA at Moscow's GMG gallery.
Comments »
Additional comments powered by BackType