The Finalists for The Present Prize: Christine Kesler, Alison Pebworth, Lindsey White
March 4th, 2011 by eleanor - bay area blog news web hosting
After some riotous voting by the public (thousands of votes were cast), the top three finalists for The Present Prize have been selected!   It was a very close race and up to the last minute people were pulling ahead and dropping behind by just a vote or two in either direction.  Now the hostees will choose who gets the final prize.  Thank you to all who participated in the process and congratulations to our finalists!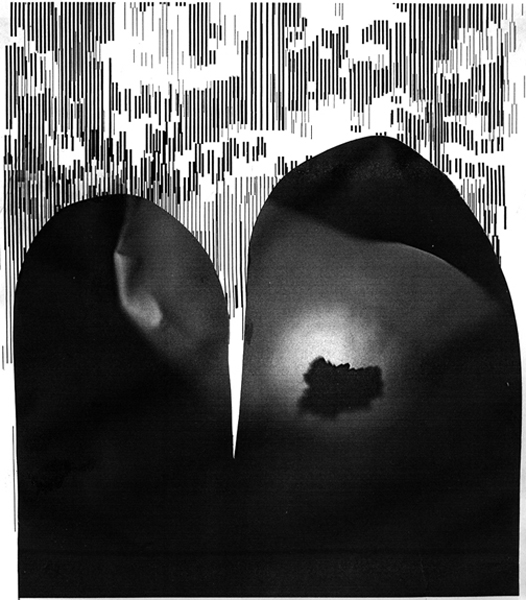 B, 2009
Christine Kesler's recent work takes the form of full-studio installations of paintings and paper sculptures; this entails a great deal of re-purposing old work, and this in turn harnesses energies of destruction, rebirth, and re-imagining. Installations made of painted objects, found objects, paper constructions, and unaltered paintings, drawings, and panels, all exist to subvert the stability of painting and to create consciousness of using what is on hand.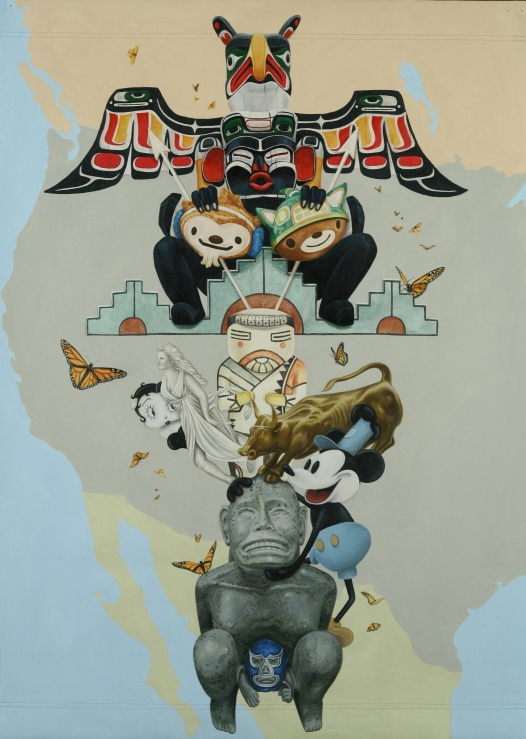 Eagle and Bear (Haida, Quatchi, Sumi, Butterfly Maiden (Hopi), Betty Boop, Progress (Manifest Destiny Goddess), Bear Sterns Bull, Steamboat Willy, Tlazoteol (Aztec), Luchador
Alison Pebworth is a San Francisco-based artist who paintings and multi-media installations are a part of an on-going investigation into the lost and obscured histories of America. She is currently in the midst of a long-term traveling road show, entitled Beautiful Possibility Tour. This traveling exhibition is an interactive project combining art, history, and anthropology and will engage various communities and public art spaces from California to South Dakota, and across the Northern United States and lower Canada. Beautiful Possibility Tour kicked off from Southern Exposure in San Francisco in March 2010, and the artist will be traveling through October. Pebworth has received many public grants and awards for her art and research practice, including from Southern Exposure and the Center for Cultural Innovation.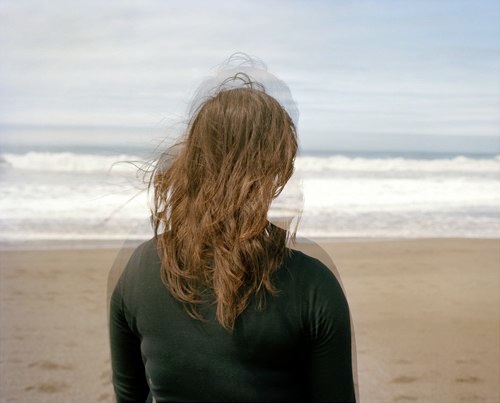 Distraction, 2010
Lindsey White works in still photography, video and installation, offering subtle and often humorous insights into questions of truth vs illusion, found vs fabricated and synchronicity vs chaos. Her manipulations of materials and settings, by both analog and digital means, mixed with a keen eye for coincidence make for playful yet haunting images of the not so mundane everyday.
Lindsey White lives and works in San Francisco, where she teaches photography at the California College of Art. She received her BFA in Photography from the Pacific Northwest College of Art (Portland, OR) and her MFA in Photography from the California College of Art (San Francisco, CA). She has exhibited recently at the Pacific Northwest College of Art (Portland, OR), Southern Exposure (San Francisco, CA), the Kala Institute of Art (Berkeley, CA), the Headlands Center for the Arts (Marin, CA) and the San Jose Institute of Contemporary Art (San Jose, CA).
Comments »
Additional comments powered by BackType