The Results are In!
May 28th, 2010 by eleanor - blog TPG artists TPG15
After a very tight race with the highest participation rate yet, the winner of this year's Subscriber's Choice Voting is Nava Lubelski!  Congratulations and thanks to all.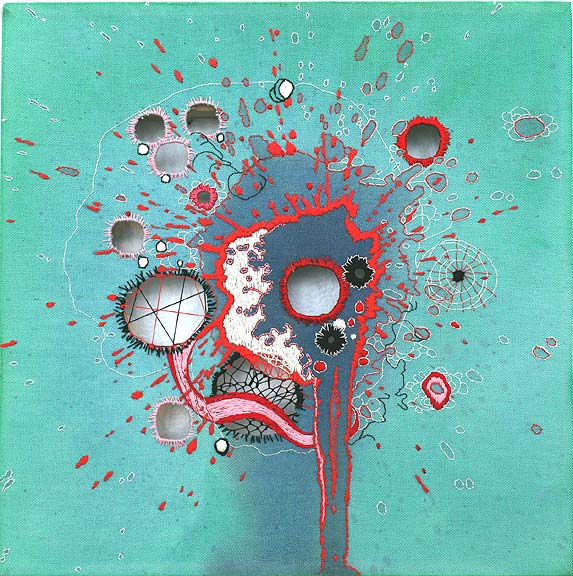 Nava Lubelski was born and raised in NYC and is living currently in Asheville, NC. Her work explores the contradictions between the impulse to destroy and the compulsion to mend. She scrambles expressions of aggression with masochistic patience and sublimation and she plays with the feminine through the graphic form of the "stain" and lace inlays.
Lubelski's work has been shown at the Museum of Arts & Design, the Weatherspoon Art Museum, the Queens Museum of Art, and in galleries worldwide.  She was a featured artist in the book Contemporary Textiles: The Fabric of Fine Art, 2008 and she has received grants from The Pollock-Krasner Foundation and the New York Foundation for the Arts.
Comments »
Additional comments powered by BackType