Destructables.org by Packard Jennings is winner of The Present Prize: Net Love!
August 28th, 2012 by eleanor - blog The Present Prize web hosting
The Hostees have spoken!  51 contributions made up a $1224 Prize for one artist whose work exists on the internet.  204 public voters narrowed down the field of 14 nominated works to three, and now the choice has been made.
We're going to celebrate with Packard next Thursday September 6th and hand over a big check in Lake Merritt park for a lovely evening happy hour from 5-6:30 pm.  You should join us. We'll be here.
Congratulations to Packard Jennings for Destructables.org!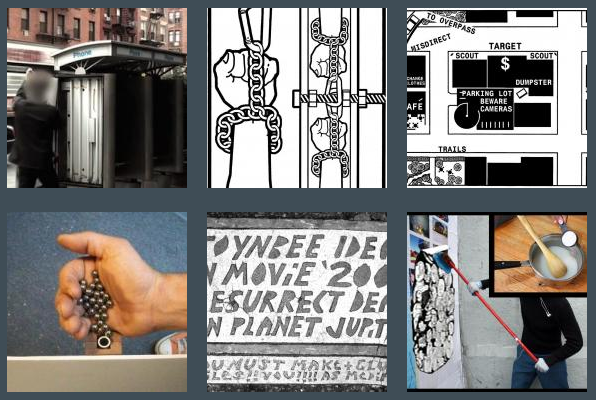 Destructables.org is an advertising free Do It Yourself website for projects of protest and creative dissent. The site features user generated step-by-step video and photo/text based instructions for a wide range of dissenting actions, including (but not limited to): art actions, billboard alterations, shop-dropping, protest strategies, knit-bombing, making protest props, interventions, methods of civil disobedience, stencil work, performative actions, and many other forms of public dissent – from the practical and tactical to the creative and illegal. It is a living archive and resource for the art and activist communities.
Destructables was developed with a few basic ideas in mind:
Dissent is necessary for a healthy society.
Public space is politicized.
Resistance and protest needs constant re-invention.
Comments »
Additional comments powered by BackType