Selina Trepp is the winner of The Present Prize: Family Matters!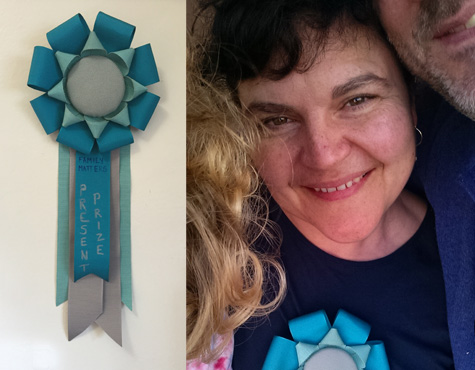 After about 16 nominations and ~9000 votes, we're proud to announce that she has been awarded $1250 for her work as an artist while being a parent. She says,
Thank you again, I feel honored to be the recipient of this award, beyond the help that the money provided, it is so encouraging to know that people who don't know me enjoy my work, and this award, due to the democratic nature of voting, communicates that so well to me.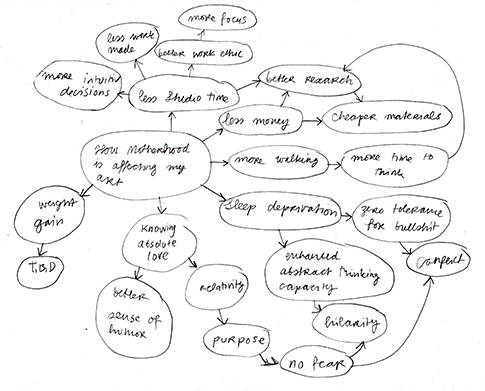 About parenthood:
Becoming a parent has resulted in fundamental changes to how I work and live. My method of dealing with the obvious drawbacks of parenthood — less time and less money — has been to turn them into assets. Less time forces me to use my time well, to use all the little pockets of free time to make work. When Maxine still napped, I would work on hand drawn animations during her naptimes, this resulted in an entire body of work called  "Nap Animations", that functioned as abstract animations, but also as a documentation of the lengths of her naps. If a nap was short, the animation reflected that, it was short too, if she slept long, then the animation was longer.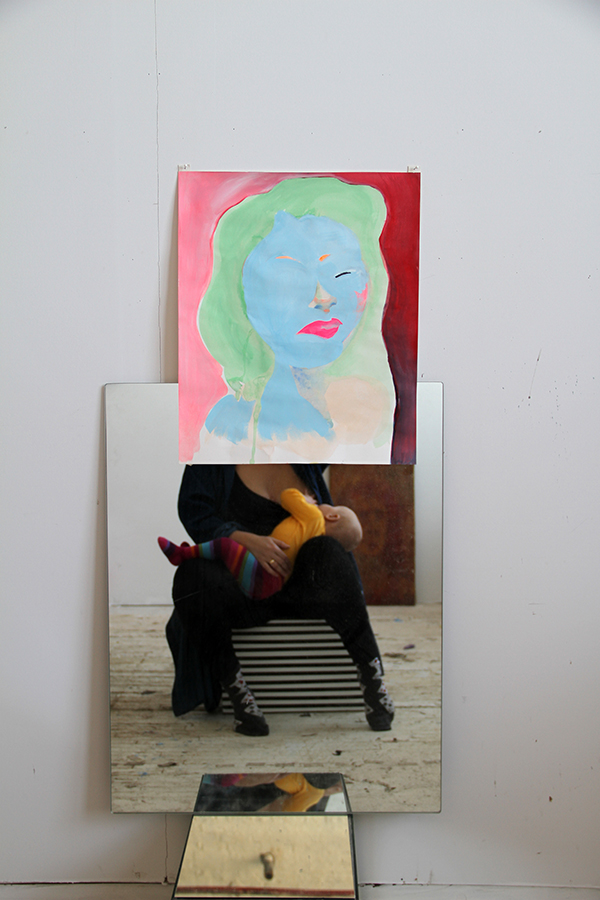 The effect of less money has brought me to the main conceptual restraint that I am currently working with: I work with what I have. I do not bring anything into my studio; instead I use and reuse all that has accumulated in there over the years. I began this experiment in October 2012. This constraint necessarily affects the form of my work, as materials run out my work is changing with the circumstances. Now when I make, the challenge is to see the potential of things. What remains is that the camera brings all parts together, flattened into a single reality.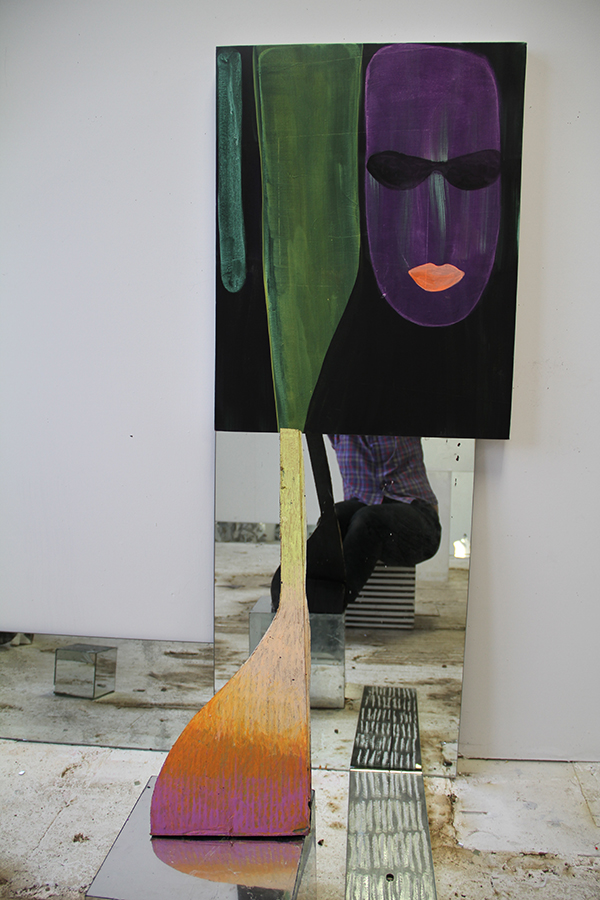 Beyond the benefit of saving money, I see this mode of production in itself as a political position; I use my actions, my production choices of non-consumption and recycling, to express my stance. In addition to that I see it as an affirmation of creativity itself. I can make what I need with whatever is at my disposal. Seeing my daughter play has been a huge inspiration, often she doesn't know what the intended purpose of an object is and uses it in unconventional ways, anything can be anything.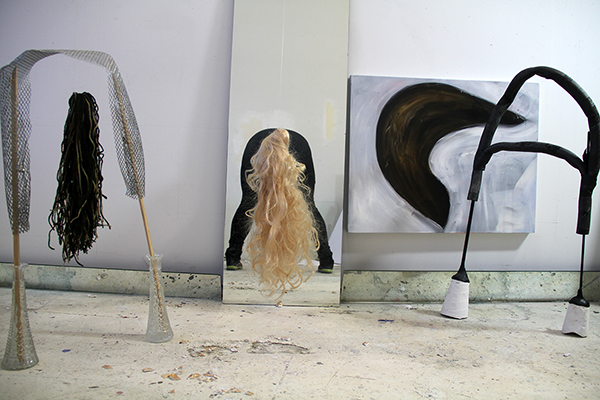 Selina Trepp is an artist who's work explores economy and improvisation. Finding a balance between the intuitive and conceptual is the goal, living a life of adventure is a way, embarrassment is often the result. The best and worst advice she ever got was: If in doubt be radical. Her work combines installation, performance, painting and sculpture via photography. Additionally she developed a practice of singing combined with creating realtime animated projections and has been performing as one half of the duo Spectralina, an audiovisual collaboration with her husband Dan Bitney.