Fellow Feeling by DeWitt Cheng
December 3rd, 2007 by eleanor - contemporary art criticism TPG4
A few years ago I became aware of resistentialism, that parody version of existentialism propounded by humorist Paul Jennings in 1948, and subsequently explored by Thomas Pynchon, that reveals that inanimate objects have it in for us: "Les choses sont contre nous" — "Things are against us". The English author Terry Pratchett cites one example: "the tendency of garden hoses, no matter how carefully one coils and stores them, to unloop themselves overnight and tie the bicycle to the lawnmower." Anyone who has struggled with balky objects knows the poetic and prosaic truth of this. We are all Laocoon (the Trojan priest seized by the serpent) afflicted by the gods.
The animistic notion that objects have a life of their own is the basis of primitive religion, of course, and the magical sense of reality is something all young children know, their rationality-stupefied parents able to share that enchantment only vicariously. It is verified and expressed in art sometimes, as in Chirico's metaphysical still lifes – with their children's toys, draftsman's tools, antique statuary, and even indeterminate objects lingering in deserted Italian piazzas as evening falls. Scientists, too, incline toward viewing life and sentience from a wider, trans-human perspective: the earth is an intricate living organism, just as the "primitives" told us all along.
The humorous, deadpan prints of Brian Stuparyk provoke such wry musings about the interaction between human and other (i.e., ostensibly inanimate) life. His beautifully executed photo-silkscreens depict the unseen, unremarked stuff of daily life —a band-aid, a lottery ticket, a fortune cookie, the umbrella from a tiki bar drink, popsicles- in the bright, shadowless lighting that we recognize from advertising. The colors glow almost preternaturally with incandescent longing; they demand to be consumed, like the foods in Wonderland ("Eat me", "Drink me"). In these works, however, the objects of desire, though, are affectionately humanized and imperfect: they're used, they're remnants – leftovers: a cigarette butt, an empty condom package, an Second Place ribbon, a rejection note, crumbs, puddles.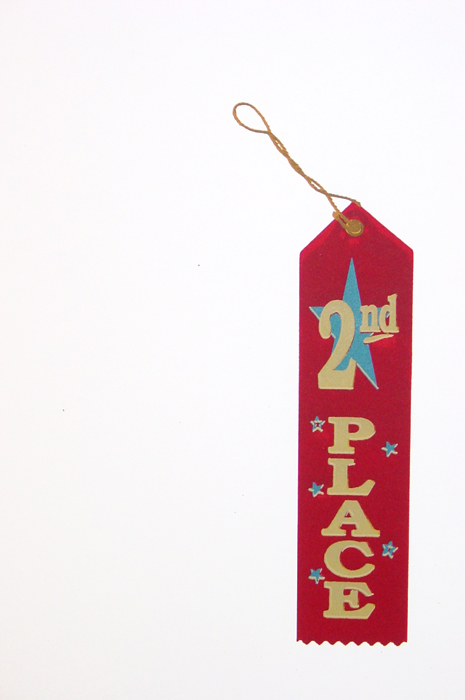 The artist calls these images, which take Pop Art's love of the commercial vernacular and replace its determined democratic iconoclasm with an amused affection for the invisible artifact as a kind of human surrogate. He looks askance at a hyper-competitive society of self-declared strivers and winners: "In my work, failure is as important as success. My subjects are tokens of life's little defeats, everyday failures, impossibilities and things that don't necessarily need to be celebrated." Each print is a "keepsake of failure, unrequited love or losing struggle." Given that most of us lose more often than we win, a certain wry humor about oneself seems an eminently reasonable and sensible attitude toward quotidian life with its thousand natural shocks.
Stuparyk studied photography in Canada and printmaking at Cranbrook Academy in Michigan. He has taught in Ohio and Michigan, has exhibited nationally, and is currently Artist in Residence at John Talleur Print Studio in Lawrence, Kansas.
.
.
.
.
DeWitt Cheng is a San Francisco artist and freelance art writer for Artweek, Art Ltd., SanFranciscoArtMagazine.com and Shotgun-Review-com. He curated "Hybrids" at the Peninsula Museum of Art in 2006 and is co-curator the Meridian Gallery's 2008 "The Art of Democracy" show. He will be teaching Contemporary Art Theory and Criticism at UC Berkeley Extension, San Francisco, in the spring of 2008.
3 Comments »
Additional comments powered by BackType