Horwinski Printing Company
December 8th, 2008 by eleanor - artist resources bay area blog making of others lives TPG8
A Sneak Peak into the making of TPG8 and into the life of James D. Lang, the owner of Horwinski Printing Company.  Founded in 1906 and dedicated to the craft of letterpress, this business has a long history of  working with artists, unions, politicians, and businesses of all sizes to spread their message.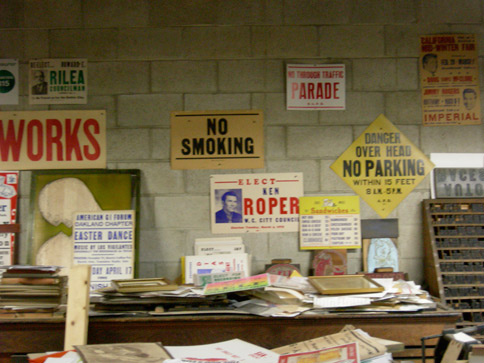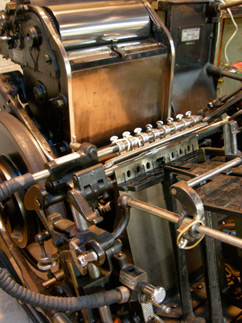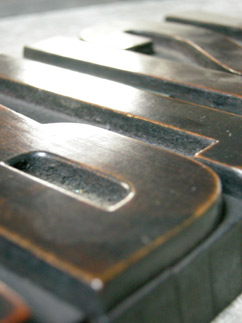 more after the jump >>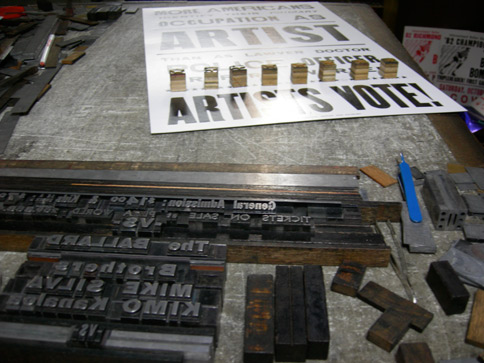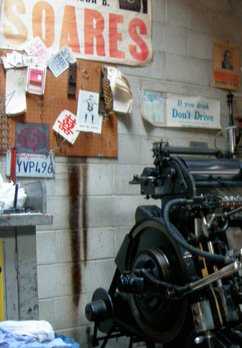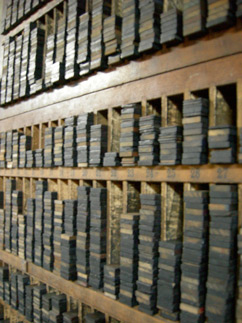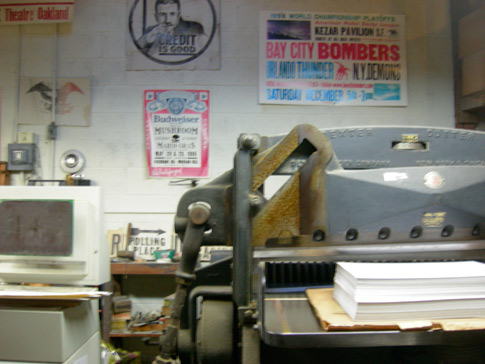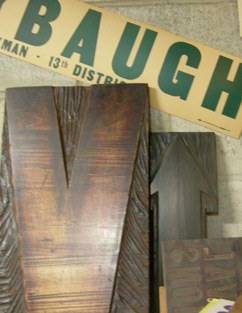 Just to put it in perspective, that V is about 2 1/2 ft. tall!
Comments »
Additional comments powered by BackType