Where does it all go?
February 7th, 2009 by oliver - benefits blog making of subscription art
In the spirit of transparency we've decided to show you where all those subscribers' dues go.  Below is the financial breakdown for TPG in 2008.  A few things we noticed:.
2/3 went to our core business: Making art, paying artists and getting it to our subscribers.
1/3 went directly to creating art
18% went to artists and critics.
Compare that to the traditional gallery model where an artist must recoup his or her production costs and profits through their cut of works that may or may not sell.  Through the subscription model artists shoulder less risk and art supporters funds are used more efficiently.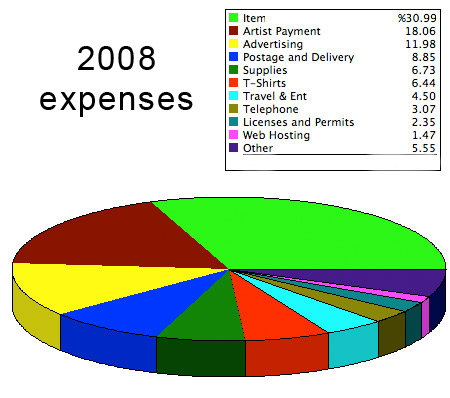 Comments »
Additional comments powered by BackType