Nov. 27th is Plaid Friday: Support Independent Businesses!
November 16th, 2009 by eleanor - bay area blog news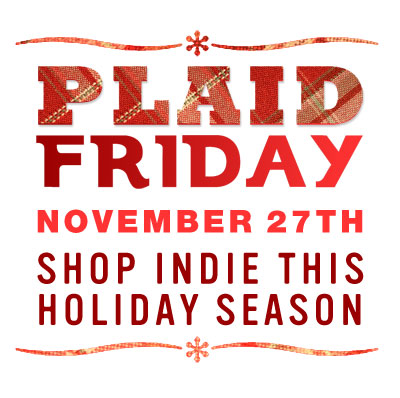 In the spirit of the Holidays, we've decided to take part in Plaid Friday, an independent business alternative to the big box store "Black Friday."   For this celebration of all things independent – we are offering a $15 dollar discount on this ONE DAY. So get your Holiday shopping done early or resubscribe for another year – but the time to buy is November 27th.  You can access this discount through our special page:
Organized by Blankspace Gallery and The Compound Gallery, Plaid Friday is designed to help raise awareness about shopping local and supporting the local economy. While Black Friday encourages monoculture, Plaid Friday celebrates the diversity and creativity of Bay Area independent businesses.  There are many East Bay Businesses taking part in this celebration, so to explore all the discounts and festivities, go here:
Happy Shopping!  Support Independent Businesses this Holiday Season.

Comments »
Additional comments powered by BackType