Somebody wrote about us!
April 12th, 2010 by eleanor - arts funding bay area collecting resources good things news subscription art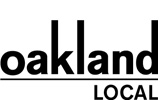 We're honored to be included in this roundup by Emilie Raguso of Oakland Local of Art Subscriptions in the Bay Area.  There's starting to be quite a number of us! It is really wonderful how this idea is spreading, and people are making it their own.  Thanks to Emilie and Oakland Local, and Welcome to any new visitors!
Comments »
Additional comments powered by BackType