The Present Prize Report
June 3rd, 2011 by eleanor - arts funding bay area blog The Present Prize
You may recall that back in March we awarded the very first Present Prize, the grant funded entirely by web hosting fees, to Allison Pebworth who used the money to make an exploratory trip to Maine's Shaker community in order to set up her future residency with them.  Well, she just made her journey and sent us this report via postcard: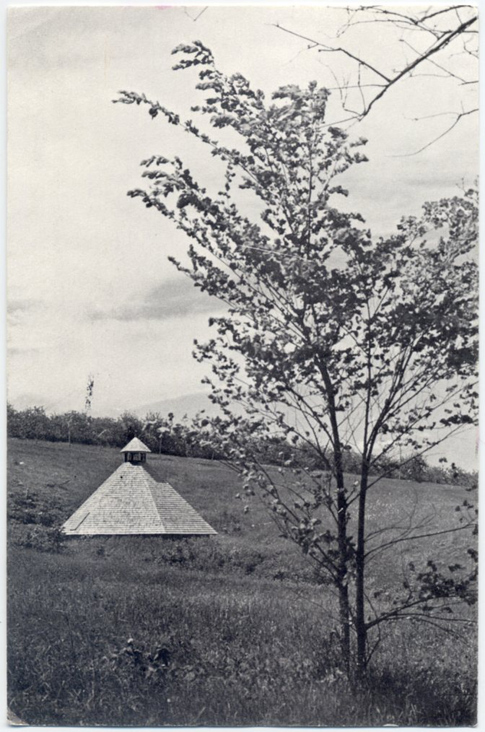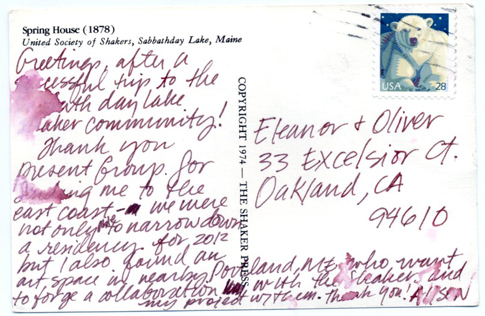 "Greetings after a successful trip to the Sabbath Day Lake Shaker Community!  Thank you Present Group for sending me to the east coast – we were not only able to narrow down a residency for 2012m but I also found an art space in nearby Portland, ME who want to forge a collaboration with the Shakers and my project with them.  Thank you!  Allison"
Thanks to all the hostees who made this first grant possible and so successful!  On to the next one!
Comments »
Additional comments powered by BackType