Exhibits: SF | Last chance to see Christine Kesler's "in a world where you are possible" | closing reception TONIGHT
January 14th, 2010 by eleanor - bay area blog collecting resources events exhibits TPG3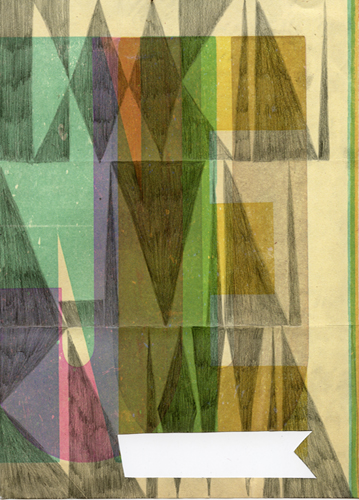 NOMA GALLERY is proud to present its first solo show by TPG #3 artist Christine Kesler. "in a world where you are possible" features an installation where the artist intersects and collides paintings, drawings and sculptures as well as a new video piece.  TONIGHT there is a closing reception (though the show has been extended a week so you can still see it!) and it should be a good time.
An evening of Sounds and Words:
Drawing on the influence of poetry in Christine's work the gallery put together an evening of readings and music. Kevin Killian will read from his new book 'Impossible Princess' (City Lights), Christine Choi will be reading portions from her work 'Swollen Animals Dream: Fifteen Love Letters' accompanied by projections and a hacked "lyre", Christine Kesler will be reading some recent poetry and there will be a music performance by James Devane.
Comments »
Additional comments powered by BackType