c-m-l
March 20th, 2009 by eleanor - art and politics blog blogs internet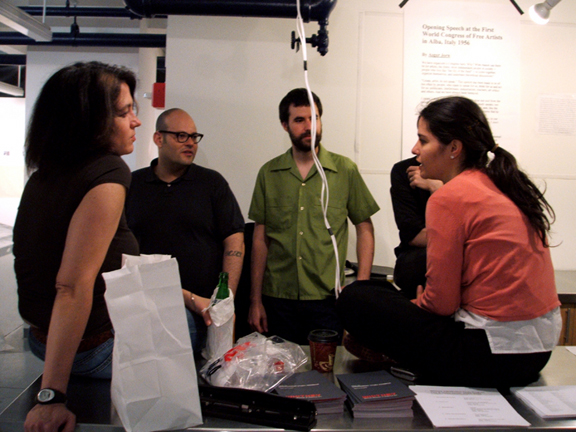 The Camel Collective began as a loose affiliation of artists, architects, and writers in the Spring of 2005. The U.S. invasion of Iraq, the dominant media's tacit support for an illegitimate administration, and the hysterical real estate speculation in New York City motivated us to consider how we might orient our individual practices towards collective organization. Our belief in the productive force of collectivity and exchange across disciplines, along with the necessity to address social, political and economic issues as artists is what motivates our activities.

C-M-L is an ongoing online project of Camel Collective. We invite similarly engaged artists to submit works and documents to build an archive available online and distributed in the form of a newsletter. This newsletter includes two main sections—a growing archive of projects selected by the editors, and a bimonthly guest curatorial examination thereof. C-M-L also extends an open invitation for project submissions. Please write us at mail@c-m-l.org.

We intend C-M-L to be a forum that circulates projects—produced for other spaces and translated into web-based documentation—among artists, curators, political organizers, and whoever else might happen by. We enjoy works that refuse the division between the aesthetic and the political, and insist that just as any political practice has an aesthetic dimension, any aesthetic practice has political consequences.

Subscription is free.
Comments »
Additional comments powered by BackType