The two projects below are recently striking a chord over the intertubes though both are a little bit old. Maybe because of the foreclosures that are running rampant, or because of places like Detroit, where whole city blocks are abandoned, these house interventions seem to me especially apt.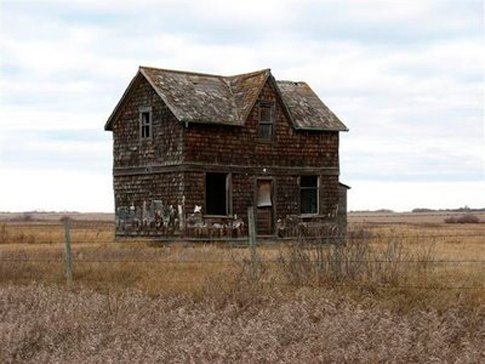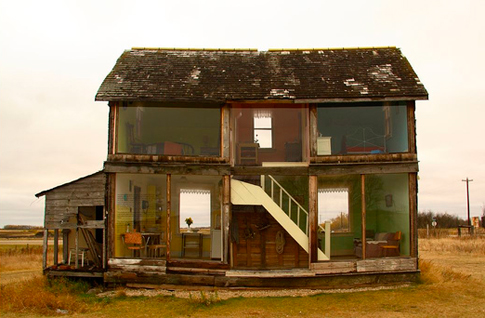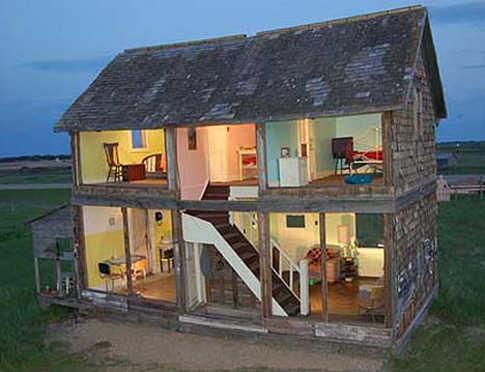 Artist: Heather Benning (no website found), Dollhouse, 2007
Oliver and I have been spending some of our time looking to buy a house, some of which are foreclosures, short sales, or even multi-units. Yesterday we looked at a triplex where two of the apartments had residents, two older gentlemen, who had obviously lived there forever. We walked through their apartments, getting a little glimpse into their lives. Other houses, though vacant, clearly show remnants of the past residents: a door covered in a child's favorite stickers, outlines on the walls of every picture in the house. Saskatchewan artist Heather Benning's "Dollhouse", though re-created, gives us this same sense of loss and mystery that remains when you see the objects of human history.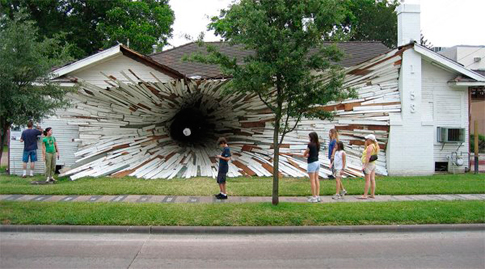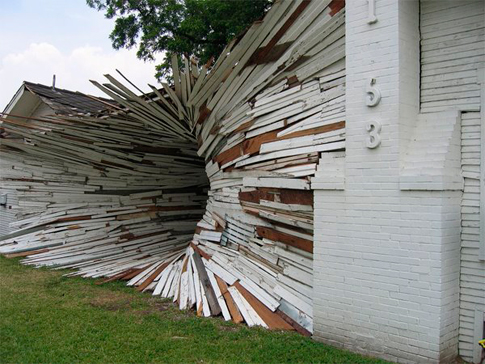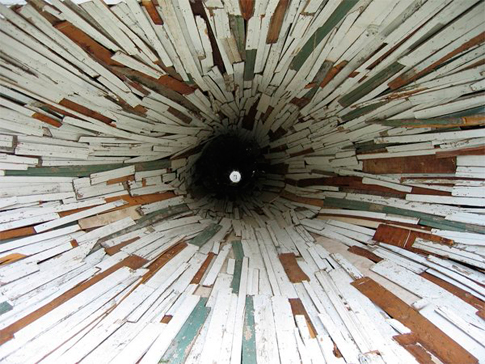 This transformation of two vacant houses about to be demolished by Dan Havel and Dean Ruck, Inversion (called Tunnel House by many people,) subverts the structure of a house. It was commissioned by Art League Houston back in 2005.  Besides looking really good, the art/house served as a passageway through which one can literally travel, the lives of the people who lived there and their history re-formed.